Document Shredding Services, Hard Drive Disposal & More!
Hard Drive Shredding/E-Cycling
1 – 1,000 Hard Drives
Securely Destroys Data
Certificate of Destruction
On-Site or Our Facility
Business and Commercial Services
Scheduled Monthly or Weekly
Shredding for Small Business
One-Time Cleanouts
Paper and Computer Media
We Shred Paper and Electronic Media
We make it easy to securely destroy your sensitive documents fast and with confidence. We can come to you or you can drop your sensitive documents off at our facility. Let us know what your needs are and allow us to give you a quote today.
GET A QUOTE
Shredding services with Jessica's Shredding Team
Serving the East Bay Area: Hayward, Oakland, Fremont, San Leandro, San Ramon, CA
Do you have confidential documents that need to be securely disposed of? Whether you're an individual or a business, document shredding is the best way to protect your sensitive information. We provide secure and reliable document shredding services to help you securely dispose of your confidential information. Our process ensures that your documents are shredded into tiny pieces that are impossible to reconstruct, giving you peace of mind that your sensitive information is protected.
Have an old computer in the closet? Before you recycle it, the hard drive must be destroyed. Hard drive shredding physically destroys a hard drive to ensure that the confidential information stored cannot be recovered. This is an important step in securing personal information, especially for businesses and organizations that handle sensitive data. We use specialized shredders and other equipment to destroy the hard drive into small, non-reconstructable pieces physically. This ensures that no one can recover the information on the hard drive.
In charge of security for an organization? Commercial shredding can help. Commercial shredding services are the secure destruction of confidential documents and other materials by professional companies. This service is ideal for businesses, organizations, and government agencies that handle sensitive information and need to dispose of it securely. Our commercial shredding services provide a secure and efficient solution for disposing of sensitive information and help organizations comply with privacy regulations, such as HIPAA or the EU's General Data Protection Regulation (GDPR).
A credit card statement is more than just a summary of what you owe; it can be a tool for identity thieves. Therefore, it is vital that you dispose of the statements securely. Our shredding services guarantee that no one can obtain any information about these statements, thus reducing the risk of your identity being stolen. In addition, the shredding process ensures that the credit card statements are shredded into tiny pieces that are impossible to reconstruct, providing individuals with peace of mind that their personal and financial information is protected. A secure company then recycles them for added security.
Bank statements are another document that must be shredded to avoid the wrong person getting their hands on your money. While it is recommended that you hold on to these statements for seven years, you will need to clear the old ones out regularly. Bank account statements contain sensitive financial information, including account numbers and balances, making them a prime target for identity thieves. Our bank account statement shredding services protect your financial information from harmful people.
Tax records contain sensitive personal and financial information, including Social Security numbers, income information, and deductions. As such, it is important to dispose of these records securely to prevent identity theft and unauthorized access to sensitive information. It is recommended to shred tax records after seven years. This is because the Internal Revenue Service (IRS) typically has three years from the filing date to audit a return and recover any taxes owed and an additional four years to initiate a criminal investigation. After seven years, the records are no longer needed for tax purposes and can be safely disposed of.
Voided checks contain sensitive personal and financial information, including bank account numbers and routing numbers, making them a prime target for identity theft. Therefore, to protect yourself, it is essential to dispose of voided checks securely.
It is recommended to shred voided checks after one year. This is because most financial institutions have electronic records of checks for at least one year, and canceled checks are typically no longer needed after this time. Our shredding services keep these checks out of reach of potential thieves.
Before leaving your file cabinets on the curb for the trash pickup, ensure all your sensitive information has been removed. The best way to ensure you protect your confidential information is with residential shredding services. Our service provides an easy and convenient way for individuals to dispose of personal documents and reduce the risk of identity theft. Some documents we recommend you destroy include credit card statements, bank statements, tax records, pay stubs, and voided checks. Simply drop off your items at our convenient location, and we will take care of the rest. If you prefer, we also offer to shred while you watch for extra peace of mind.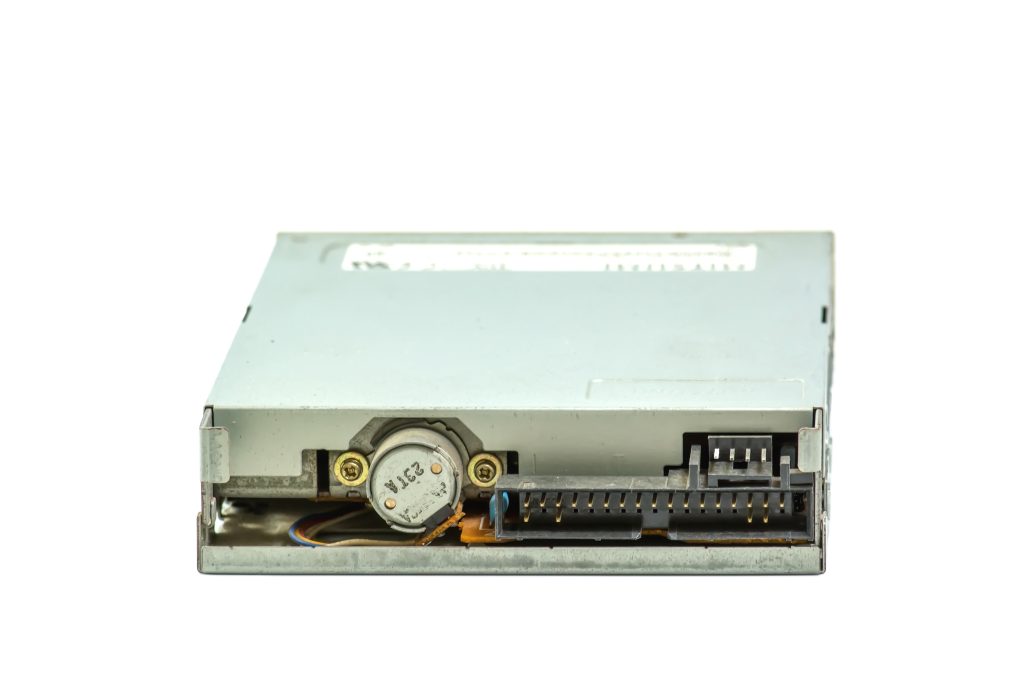 Floppy drives are small magnetic data storage devices that were commonly used in the past to store small amounts of data. However, as technology advances, floppy drives have become obsolete and are no longer widely used. Despite this, they still hold sensitive information that must be securely destroyed to prevent identity theft or unauthorized access to confidential information.
Floppy drive shredding physically destroys the drives to prevent access to the stored data. The process typically involves using specialized equipment, such as a shredder, to grind the drives into small pieces that cannot be reconstructed.
By using floppy drive shredding services, companies can ensure that their confidential information is securely destroyed and reduce the risk of identity theft or unauthorized access to sensitive information. In addition, floppy drive shredding is an important step in the e-waste disposal process. It can give companies peace of mind that their confidential information is being securely disposed of.
We are proud to offer our service for community shredding events. They involve our truck coming to a community location and inviting people in the vicinity to bring their old bank statements, credit cards, tax records, and sensitive information for us to shred. These events typically last two or three hours and spread awareness about the importance of shredding to help protect the community from identity thieves. The events also provide great brand awareness and can give positive exposure to the sponsoring company.