Document Shredding & Disposal for East Bay Area Businesses & Individuals
Serving the East Bay Area: Hayward, Oakland, Fremont, San Leandro, San Ramon, CA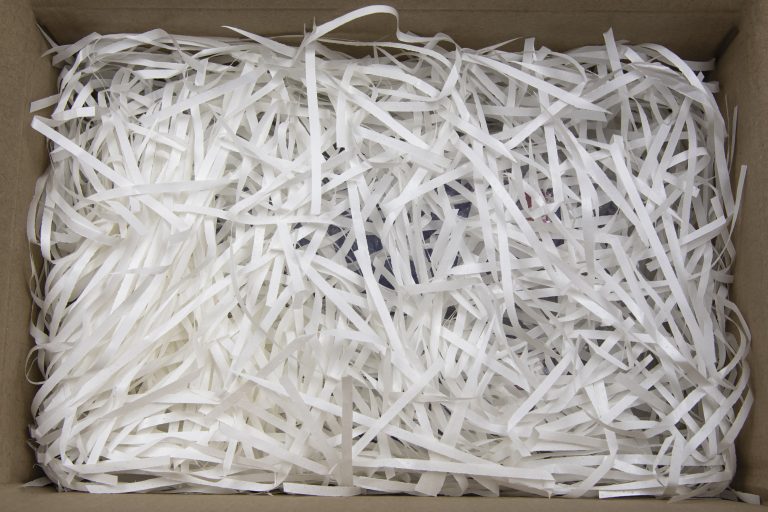 When searching for a local document shredding company, you want to ensure that your confidential information is securely disposed of. However, with so many options available, it can be difficult to know which company to choose. We are here to make the choice easy for you with our document shredding services. 
What is document shredding?
Document shredding destroys paper bills, statements, tax records, or any private information before disposing of it. The method of document shredding involves cutting the paper into small pieces using specialized shredding equipment, making it unreadable and unusable. 
Document shredding is essential to protect sensitive personal and financial information from falling into the wrong hands and prevent identity theft or unauthorized access to important information. Individuals and companies can use document shredding services to ensure that their confidential information is securely destroyed and disposed of, providing peace of mind and protection against identity theft.
Why should you visit our document shredding company? 
Security: Our company uses state-of-the-art shredding equipment and implements strict security measures to ensure the destruction of your confidential information. You can trust us to keep your info safe and secure.  
Compliance: Our company is fully licensed and insured, and we comply with all local, state, and federal regulations regarding the secure disposal of confidential information.  
Environmental responsibility: Our document shredding process is environmentally friendly, as the shredded paper is recycled, reducing the waste sent to landfills.  
Peace of mind: By using our document shredding services, you can know that your confidential information is being securely destroyed and disposed of, reducing the risk of identity theft and unauthorized access to sensitive information.  
 
What is our document shredding process?
Our professional document shredding services usually consist of the following steps:
Document collections

: Bring the documents you need destroyed or call us to schedule a time for us to come to you if you have a large batch
 

Shredding

: Once we have your documents, we use our top-of-the-line shredding equipment to cut them down to virtually unreadable pieces.
 

Disposal

: Once the shredding is complete, the pieces are sent to a secure facility to be recycled.
 

Certification of destruction

: After the document shredding is complete, we provide you with a certificate which states your data has been securely destroyed.
  
 What are some pros for shredding documents?
Security: The most important reason to shred documents is to prevent them from falling into unauthorized hands. This can be identity thieves or simply someone going through the trash. In addition, you will not need to worry about compromising sensitive data if you choose to shred it.  
Compliance: Often, shredding is required for businesses to comply with the law. This prevents fines and other charges from befalling the company.
 
Peace of mind: It will put you at ease to know your personal information is not in the wrong hands. Shredding makes the data unreadable and safe from identity thieves. 
 
Contact us today if you are in the greater East Bay Area, including Hayward, San Leandro, Fremont, Oakland, and San Ramon. We want to help you stay safe from potential thieves with our top-notch document shredding services.